Peng Zu Lived to 800 Years
The Annals of Mount Wuyi complied in the period of Emperor Daoguang in the Qing Dynasty records that Peng Zu, who lives in the period of Emperor Yao of ancient times, has been regarded as the originator of Chinese health preservation in that he lived to 800 years (60 days was a year in ancient China, so 800 years in ancient China is converted into the present 128 years) by eating Wuyi Lingzhi (Ganoderma lucidum or Reishi mushroom) regularly and drinking the mountain spring water; the secret of promoting longevity by eating Lingzhi has been inherited by Mount Wuyi people from Peng Zu till now, which has earned Mount Wuyi the reputation of longevity town.

Pengzu Lingzhi originates from Wuyi Mountain, which has been the breeding place of wild Lingzhi for thousands of years. The local climate, water source, soil and surrounding ecological environment are in harmony with the nature of Lingzhi.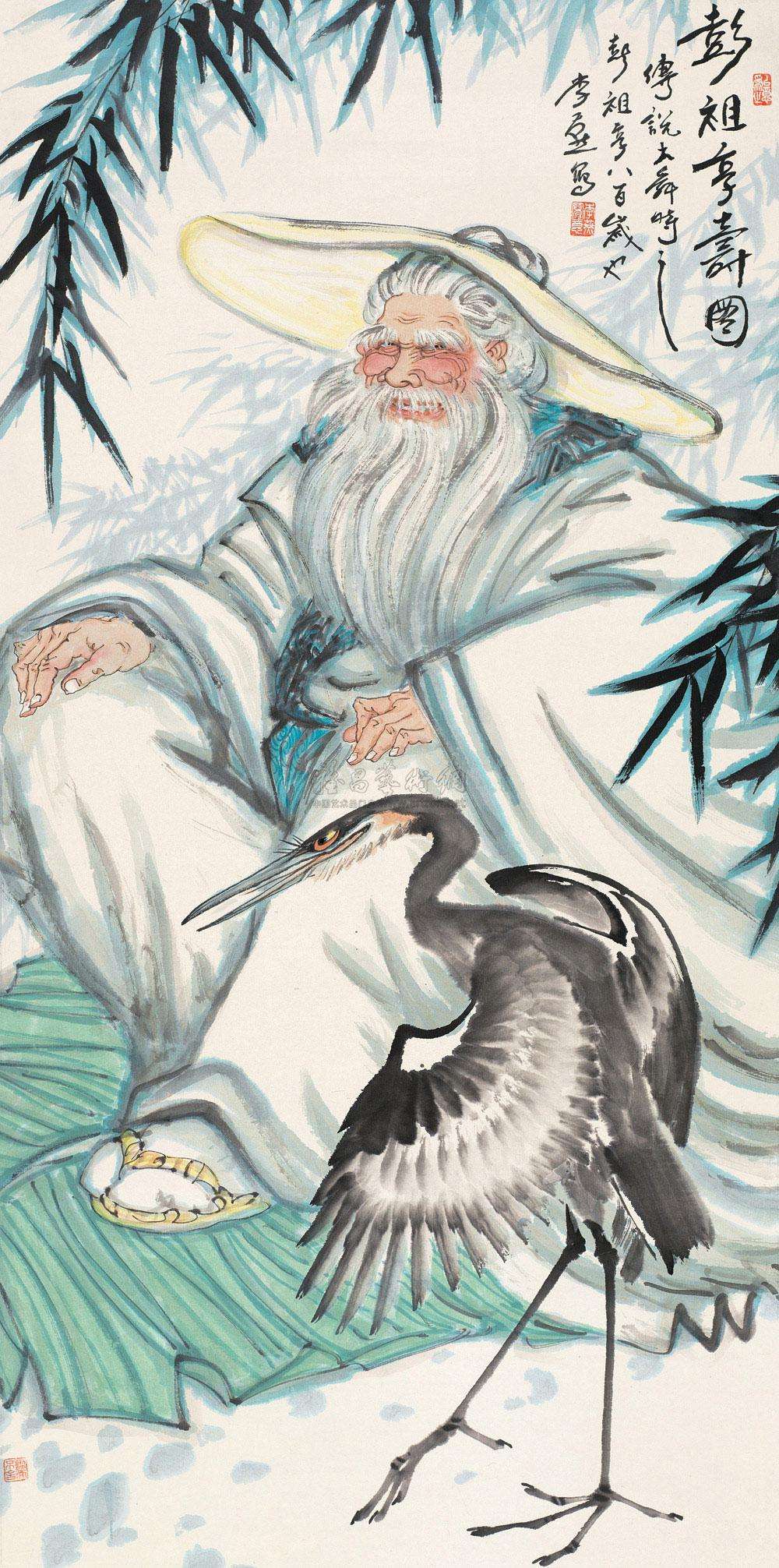 Lingzhi Field in Yongcheng
Yongcheng lies in a place known as Xuanpu on the Kunlun Mountain. It is also known as Yujing and it is the residence of the Queen Mother of the West and other immortals. The dwellers there cultivate about 12,000 types of Lingzhi in the field, which are solely for immortals' taking. This picture shows a scene where an immortal uses a dragon to plow the land to cultivate Lingzhi.