Place of Origin
With a good plantation in a good environment, we can produce good raw materials and make good products.
The mountain area of North Fujian centered on Pucheng is located at the source of the Minjiang River in the Wuyi Mountains. It enjoys the most suitable natural conditions for the growth of Reishi Mushroom.
As early as the turn of 1980s and 1990s, the experts of edible-medicinal fungi of Fujian provincial Academy of Agricultural Sciences and the Japanese experts of Reishi Mushroom cultivation technology cooperated to carry out the experiments of imitative wild cultivation of Reishi Mushroom on Duanwood with the support of the local government.
On the basis of good ecological conditions and advanced technologies, GANOHERB has built China's first organic log-cultivated Reishi Mushroom plantation that meets the international organic standards.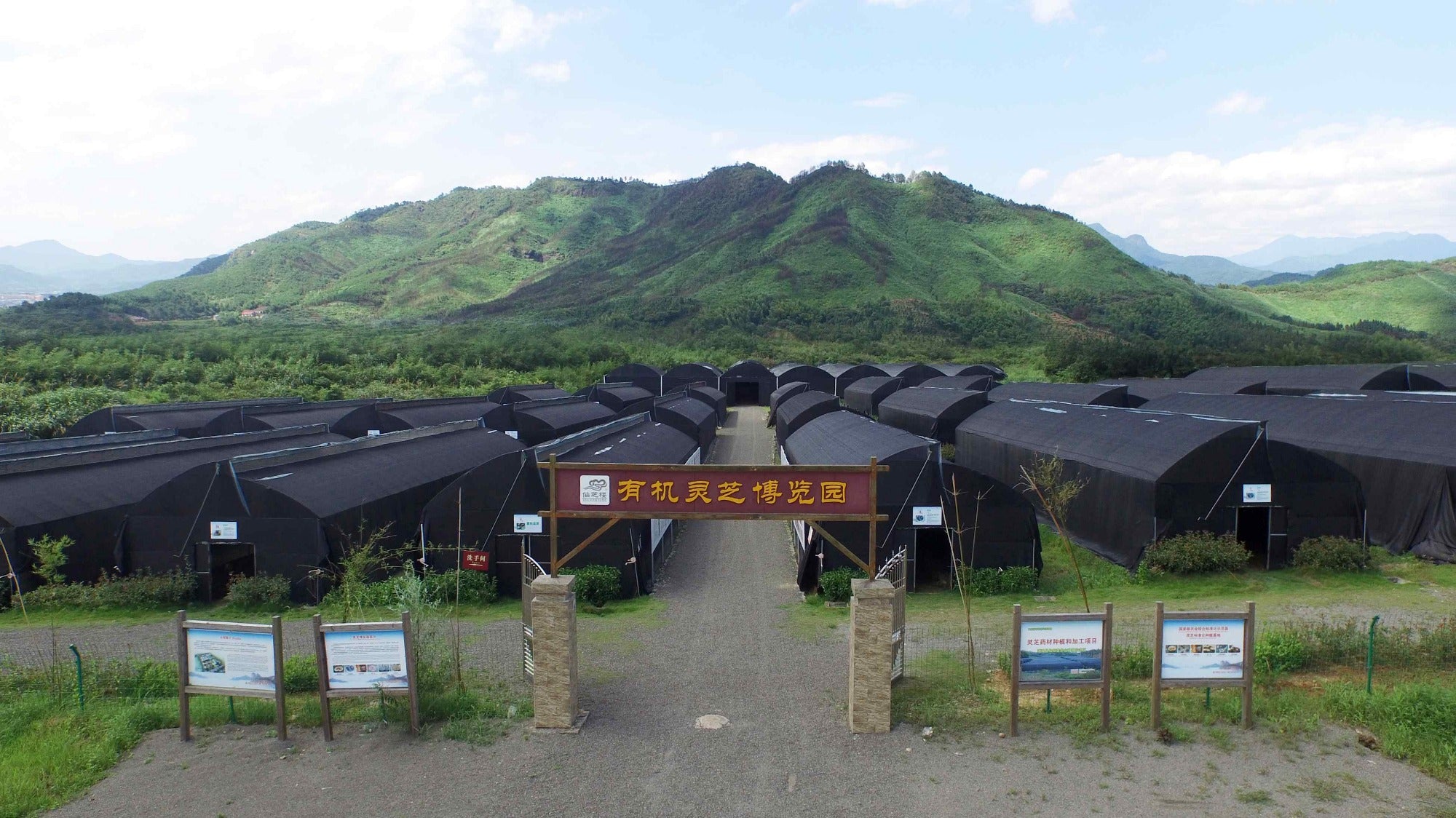 Self-built Plantation
Each place has its own way of nurturing its own Reishi Mushroom. In order to ensure the safety, quality and efficacy of Reishi Mushroom from the source, GANOHERB has built its own Reishi Mushroom plantation with a total area of over 66.67 hectares at the core origin of Reishi Mushroom -- the source of the Minjiang River in the Wuyi Mountains. The features of GANOHERB's Reishi Mushroom plantation are as follows:
● The plantation is far away from man-made and natural sources of pollution.
● The plantation enjoys pure air, drinkable mountain spring and pollution-free soils — its air quality (GB 3095, GB 9137), its water quality (GB 5749) and its soil quality (GB 15618) are in line with national standards.
● The plantation will lie fallow for three years after being cultivated for two years.
● The organic logs on which Reishi Mushroom is grown come from legal forest farms. Only one Reishi Mushroom is grown on a piece of Duanwood.
● Our growers get rid of weeds and pests by hand and regularly monitor the temperature, humidity, illumination and ventilation in the plantation.
● We grow Reishi Mushroom in strict accordance with the GLOBALG.A.P. and the organic certification standards of US, EU, Japan and China. We adhere to the natural growth principles of Reishi Mushroom and never use unnatural substances such as pesticides, chemical fertilizers, growth regulators and genetically modified products.