The tea catcalog covers green tea, black tea, milk tea, ginseng tea, resihi mushroom tea,
And Chinese tea etc.
The instant green tea refined from the optimum proportion of natural organic Ganodemra .lucidum and organic green tea. It is rich in active ingredients such as ganoderma polysaccharides, ganoderma total triterpenes, organic germanium and tea polyphenols, etc. The slight bitter flavor of ganoderma and the mellowness of green tea contribute to its refreshing sweet aftertaste. It is suitable for the white-collar in the office to drink regularly.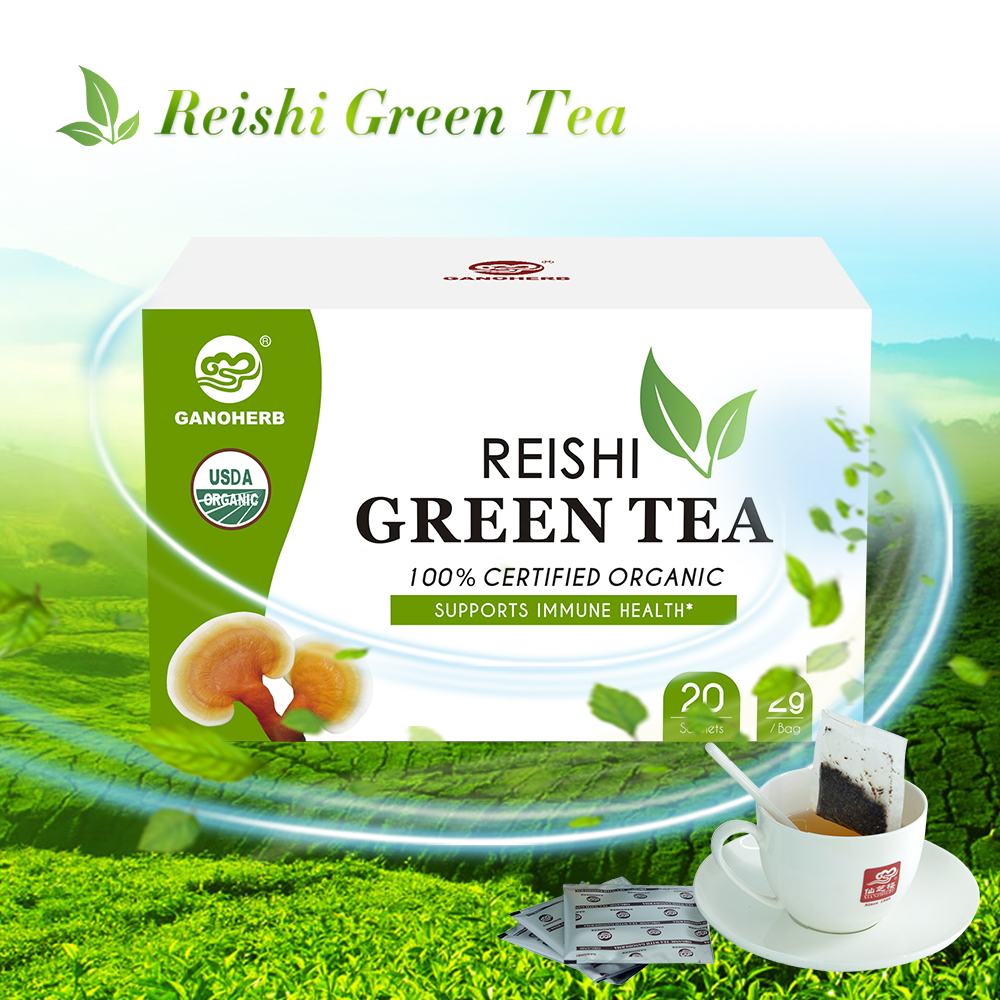 Black tea specially blended with organic reishi msuhroom and organic black tea,which is rich in ganoderma polysacharides,ganoderma triterpenes and organic germanium.It can adjust the immune system and protecting the stomach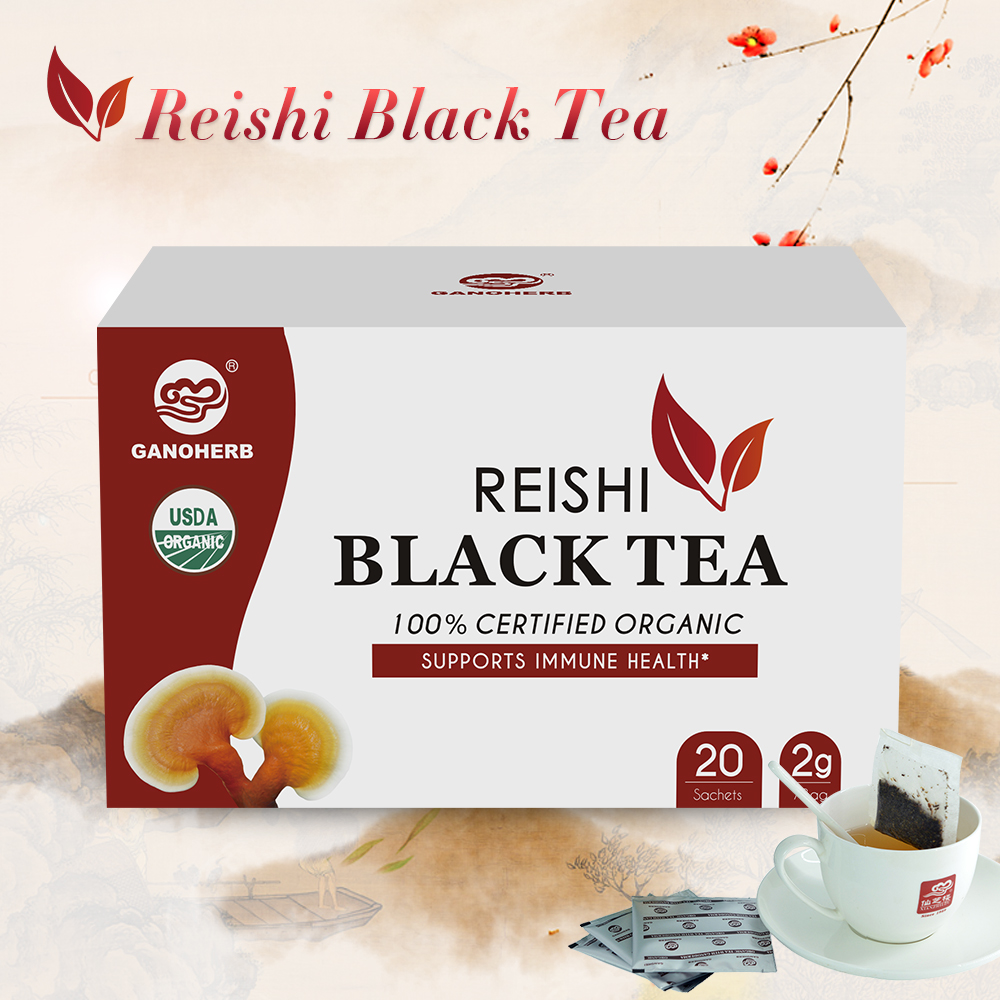 Ganoderma Tea (Reishi Mushroom tea/ Lingzhi tea) is made of 100% USDA certified organic Ganoderma Lucidum. The whole cultivation process strictly follows the organic standards without any use of pesticide, herbicide, and chemical fertilizer to ensure its highest quality and efficacy.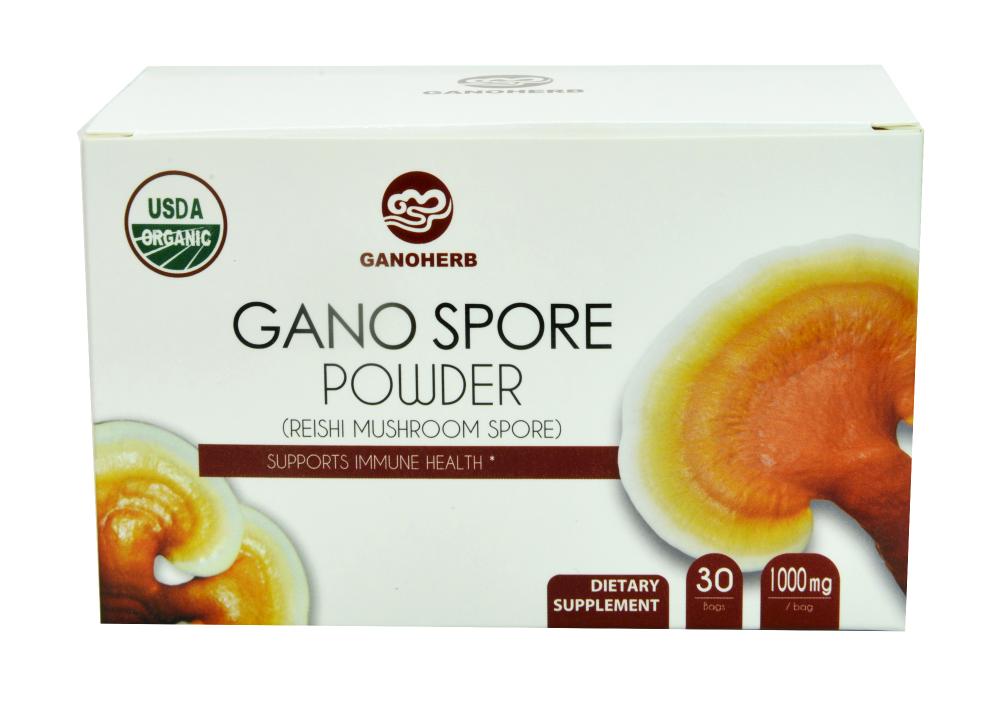 The milk tea has a unique mushroom flavor and a mellow sweet aftertaste. Milk tea has many health benefits, such as enhancing overall immunity, relieving stress, improving sleep quality and reducing allergy. It Is suitable for all people especially for people with low immunity or high stress.