Recently, the Organization Department of the Central Committee of the Communist Party of China issued a Notice on the Fourth Batch of National [Ten Thousand Talents Program" Selected List, covering 397 leading talents in science and technology in various industries across China. Among them, 14 talents are from Fujian Province (including Xiamen). Li Ye, President of GANOHERB Group, was one of them.
China Ten Thousand Talents Program, namely China National High-level Personnel Special Support Program, is a support program for high-level talents in China. On August 17, 2012, this program was approved by the leaders of the Party Central Committee and the State Council and was jointly issued by 11 departments and units including the Central Organization Department and the Ministry of Human Resources with an aim to to select 10,000 outstanding talents in the fields of natural sciences, engineering technology and philosophy and social sciences within 10 years to give special support.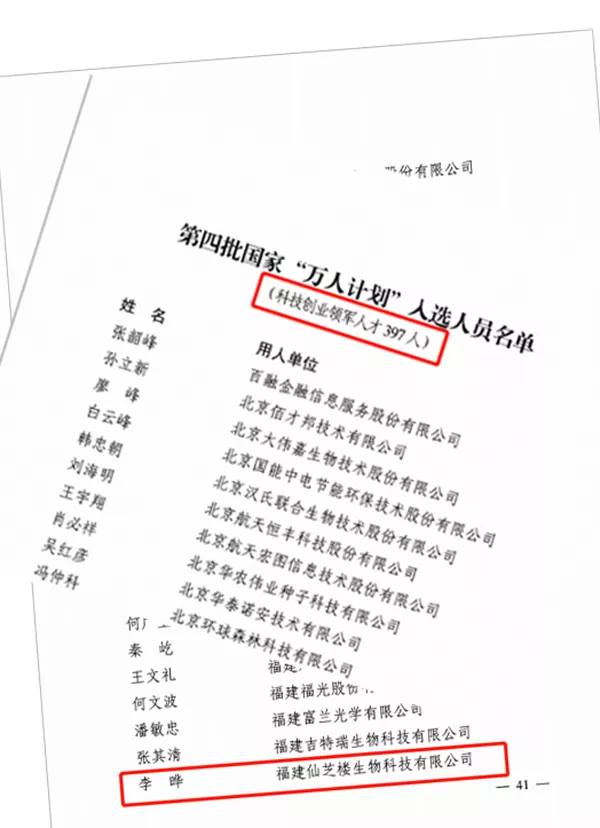 President Li Ye gradually grew from the primary-level technical staff into the founder of a high-tech enterprise, and always stood at the front line of production and R&D to innovate technology; as the one who is mainly responsible for [National R&D Sub-Center of Edible Fungi Processing Technology", [National and Local Joint Engineering Research Center of Medicinal Fungi Cultivation and Futher Processing" and [GANOHERB Academician Workstation" , he has successively undertaken more than 10 scientific and technological projects, obtained 20 national invention patents and thenational protection of 2 new plant varieties, and published more than 30 relevant academic papers. He took a lead in completing the development of National Standards on Harvesting and Processing Techniques of Ganoderma Lucidum SPore Powder and many international business standards.Under Li Ye's leadership, GANOHERB Group broke through one by one technology bottlenecks and developed sustainably and stably.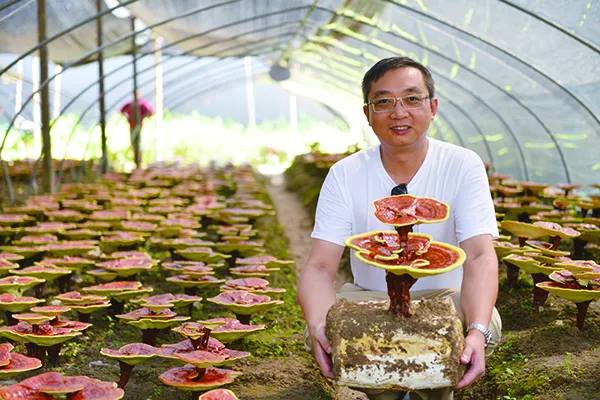 Year 2019 happened to be Li Ye's 30th year in hooking up to Ganoderma lucidum. Li Ye grew his business steadily all the way from the initial encounter with Ganoderma lucidum to the establishment of a national high-tech agricultural-industrialization key leading enterprise that integrate research and development, cultivation, production and sales of Chinese herbal medicines such as Ganoderma lucidum. GANOHERB not only established a scientific and perfect international organic management system but also set up a large-scale Ganoderma lucidum deep processing R&D center and academician expert workstations. It is also a rare Ganoderma lucidum enterprise that has passed the organic certification of China, the United States, Japan and the European Union. Li Ye has also won a series of special awards such as the United Nations Special Contribution Award for South-South Cooperation, the Second Prize of Shennong China Agricultural Science and Technology Award, the innovative figure of Chinese brand enterprises, and the second prize of Fujian Science and Technology Progress Award. Under his leadership, GANOHERB always adheres to the philosophy of [ only producing good Lingzhi" in order to realize the goal of [taking root in Fujian, radiating to the country and going to the world" step by step.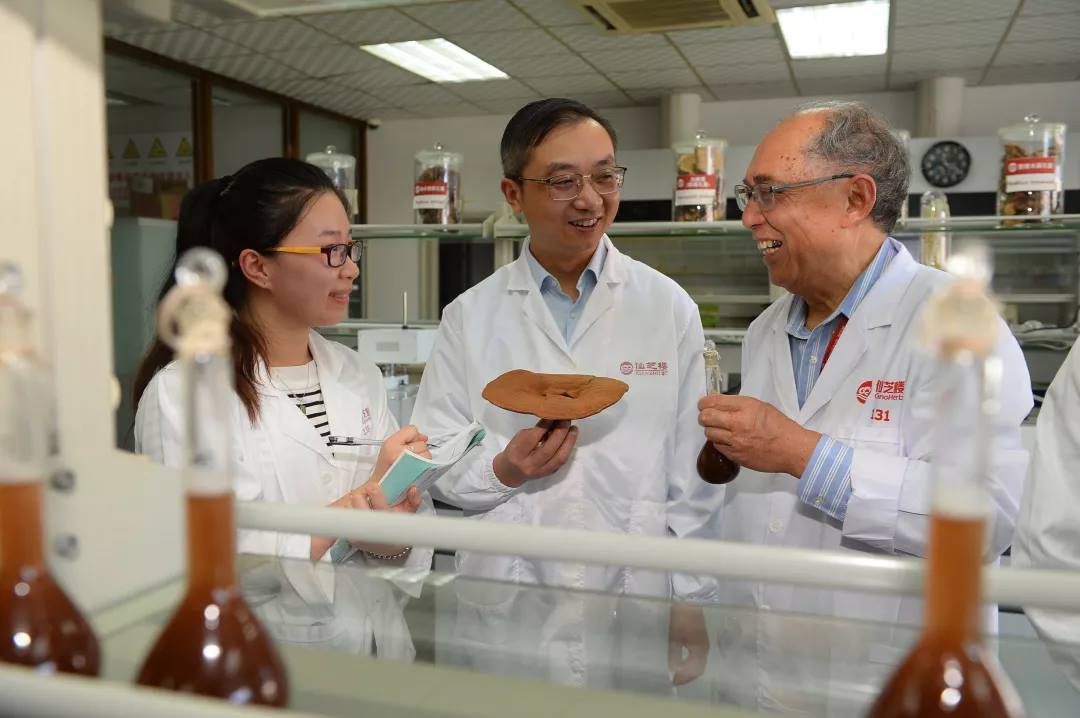 In the future, "producing the best Reishi Mushroom and taking care of the health of more people" has become the unremitting pursuit of GANOHERB. Under the leadership of Li Yei, GANOHERB will continue to maintain the true nature of high-tech enterprises, continue to increase scientific and technological innovation and cooperation with with the industry, universities and research institutes, and strive to popularize the public consumption of "Magic Herb" Ganoderma lucidum through modern high-tech for the dream of Chinese Lingzhi shared by the world.