◆
TOP-NOTCH QUALITY MANAGEMENT
GANOHERB's GMP processing facility includes the making of capsule, softgel, powder, tea bag products.The plant sanitation maintains above the national standard at all time.
The entire processing line is GMP, ISO22000:2005, HACCP certified and received organic certifications from China, the USA, Japan and the EU.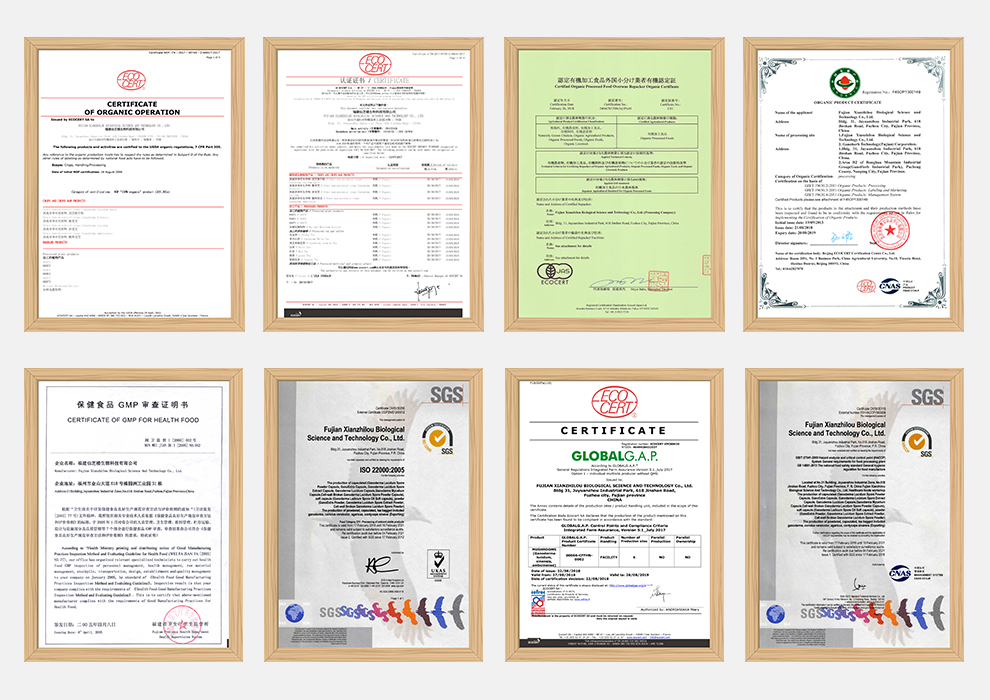 ◆ Cell-Wall Breaking Workshop: State-of-the-art equipments are applied for breaking the spore cell-wall at low temperature with a breaking rate as high as 99%.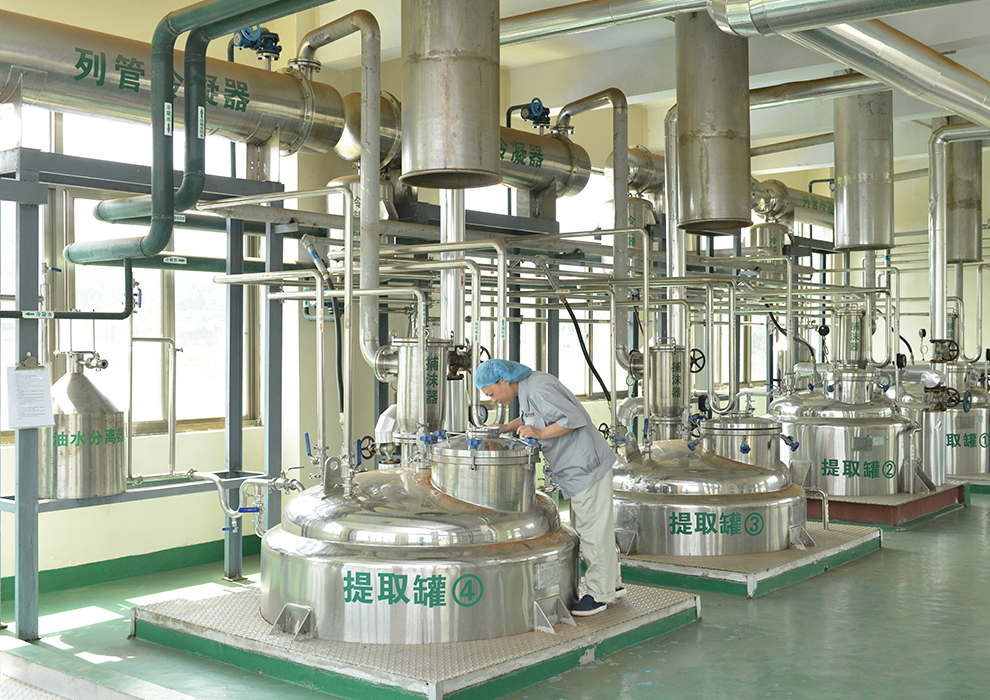 ◆ TCM Decoction Workshop: GANOHERB Technology (Fujian) Corporation's decoction workshop owns general decoction workshop, oral decoction workshop, which manufacture more than one hundred TCM decoctions including ganoderma lucidum and coix seed. In February, 2013, It obtained Pharmaceutical Production License and obtained Pharmaceutical Production License and Drug GMP certification in June, which indicates GANOHERB officially joins the pharmaceutical production enterprises.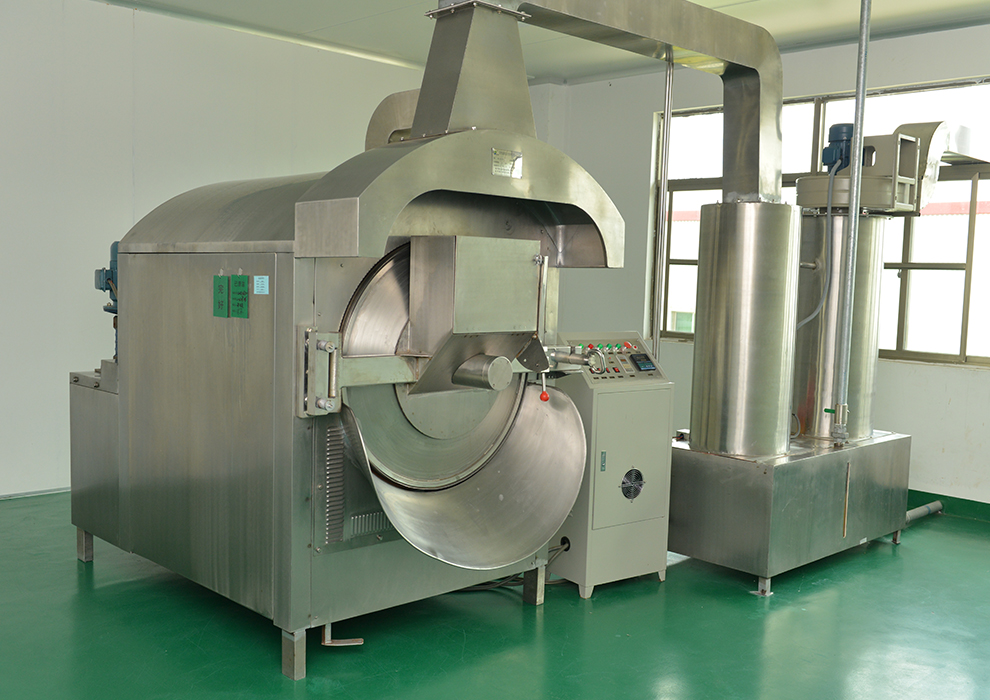 ◆ Supercritical CO₂ Extraction: Supercritical CO₂ extraction uses CO₂ as solvent under supercritical conditions(31.3℃, 7.15MPa) to extract and isolate the active ingredients. The solvent is non-hazardous and leaves no undesirable residues. The process is environmentally friendly, which preserves product integrity and quality, under the 20-year-long national patent protection (Patent No. ZL201010203684.7).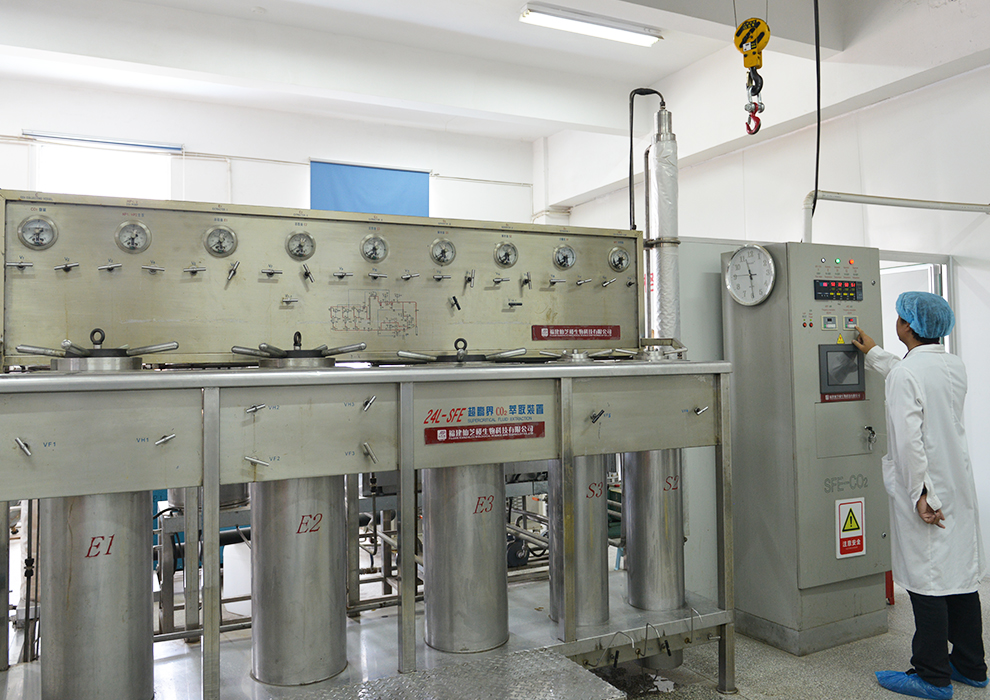 ◆ Anti-oxidation of Ganoderma Lucidum Spores: The patented "2-in-1" formulas combining ganoderma lucidum spore powder and extract gives our product the most desirable efficacy with anti-oxidation effect ("Ganoderma Lucidum Products & Preparation Method," Patent No. ZL01101789.9).
◆ Ganoderma spore oil anti-cancer component extraction technology: GANOHERB applied the unique advanced technology to separate ganoderma spore oil. To screen their antitumor activity of each part that after separation and purification, and successfully obtained the composition with anti-tumor effect, which can effectively inhibiting tumor cell proliferation in vitro. This patent is under a patent protection for 20 years.(Patent No. ZL201310043010.9).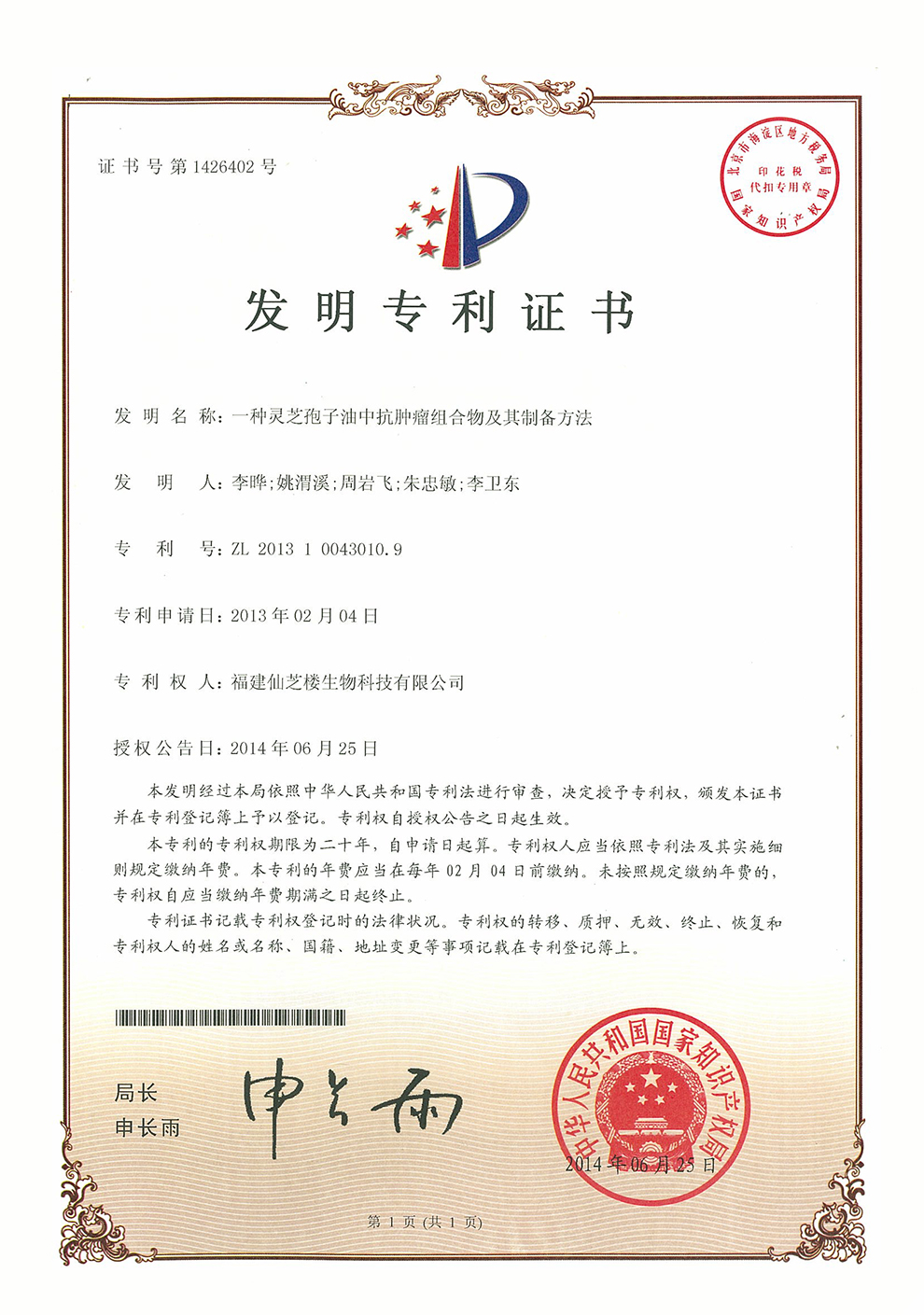 ◆ Decoction processing technology of improving Ganoderma lucidum polysaccharide dissolution rate: seal and extract the dried Ganoderma lucidum fine slices after selecting, washing, vacuum demulcent, shredding and cold drying, thus improve the dissolution rate of the water-soluble active ingredient-ganoderma lucidum polysaccharide, and further improve the healthy and medicinal function of ganoderma lucidum fine slices decoction.