◆ Our History
GANOHERB is famous in the ganoderma industry. Since 1989, GANOHERB is engaging in the research, cultivation, manufacturing and marketing of organic ganoderma lucidum and has gradually established and improved its modern enterprise structure.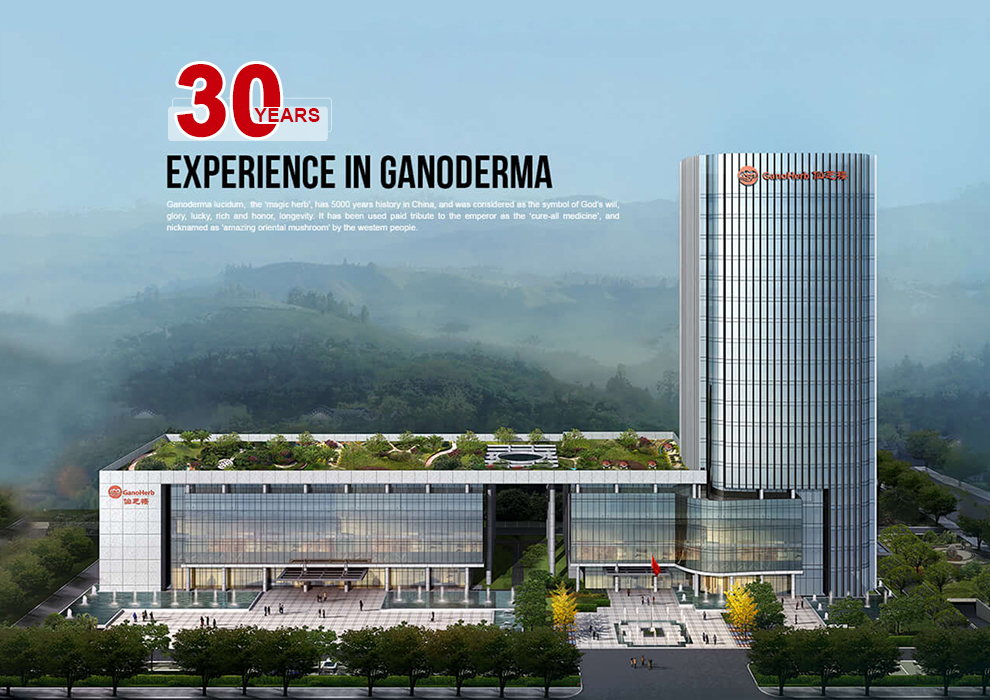 ◆ Our Factory
At the virgin forests along Mt. Wuyi, GANOHERB has established its Global G.A.P. ganoderma plantation with organic certifications obtained from China, US, EU and Japan. And in Fuzhou, GANOHERB has set up an Asian leading R&D center for further-processing of ganoderma. It has passed the GMP standardization, ISO22000:2005 and HACCP certification procedures. Our company has been recognized as a [High-Tech Enterprise in Fujian", a [Leading Enterprise in Fujian Agriculture Industry", the [Fujian Research Center for Medicinal Fungi Engineering", a [Top Ten Academician Workstation in Fujian", and the [National R&D Center for Edible Fungi Processing". And our company is the authorized agent to assume the composition of the national standards in Ganoderma Spore Powder and Ganoderma Lucidum Extract in Health Food Raw Materials.
◆ Our Product
The proprietary products developed by GANOHERB amount to more than 100 varieties. The products have been sold to over 20 countries and regions, including US, Canada, Australia, the Philippines, Japan and Hong Kong. They bring great satisfaction to and enjoy good reputations among our customers around the world. The revenues and exports of our products that increase very year make GANOHERB a leading player in Chinese ganoderma business.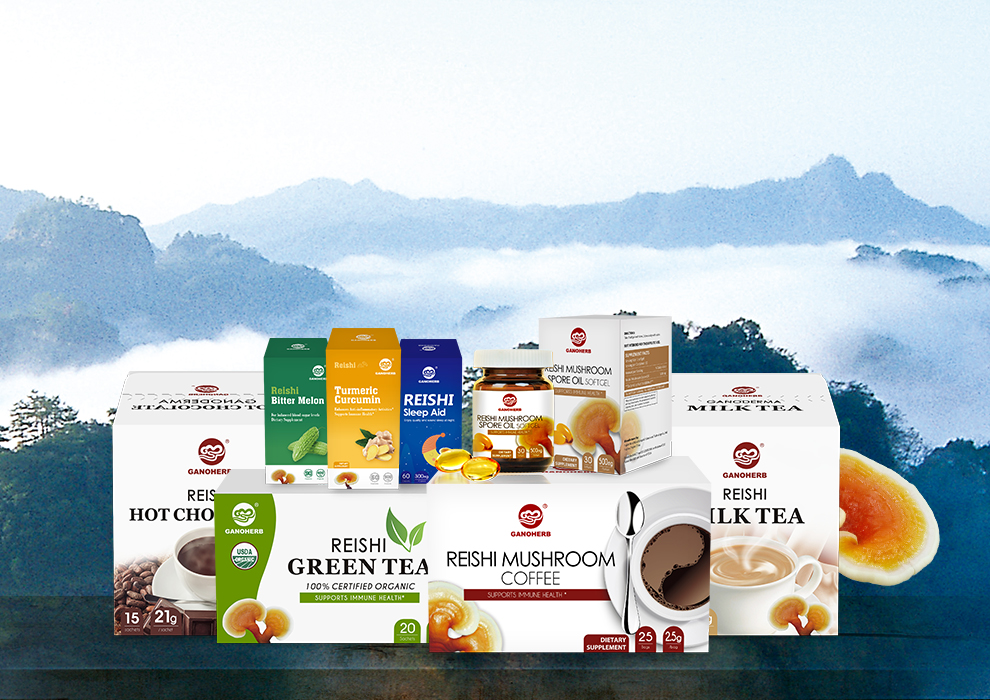 ◆ Product Application
According to the standards of ISO22000:2005 and HACCP, Xianzhilou has established a food safety management system, to ensure the food safety in production, processing, manufacturing and eating. Besides, our company has also established a well-rounded GMP system in our plantations, which guarantees the high quality of our products.

◆ Production Equipment
GANOHERB is passing on the millennia health culture and contributing to wellness for all. We are striving to achieve excellence whether on the organic cultivation or extraction and further-processing technique, and provide products with premium quality to spread health culture of organic ganoderma and give back to the society.
The factory locates in Ronghua Mountain Industrial Park, Pucheng, Nanping, Fujian, with 60 million registered capitals, 180 million total investment, 238 mu covering area; above 20,000 square meters factory area. The project is constituted by three phases: the first phase, with 60 million of investment, has constructed traditional Chinese medicine decoction workshop, cell-wall breaking workshop, edible and medicinal fungi extraction workshop, natural health food preparation workshop; the construction of second phase, with 70 million of investment, includes the strains of ganoderma lucidum and cordyceps sinensis mycelium workshop, mycelium fermented cultivation workshop, annual capacity of ganoderma and cordyceps reaching to 6000 tons; the third phase, with 50 million of investment, is planning to construct cultural square of ganoderma and medicinal fungi museum. Once the project finished, the output value of GanoHerb will break through 1 billion in five years, and become the leading technical R&D base of global ganoderma industry, production base of edible-medicinal fungi and traditional Chinese medicine, demonstration base of ecological and recyclable agriculture, creativity base of health and tourism.